Lifetime Done For You. Facebook Posts.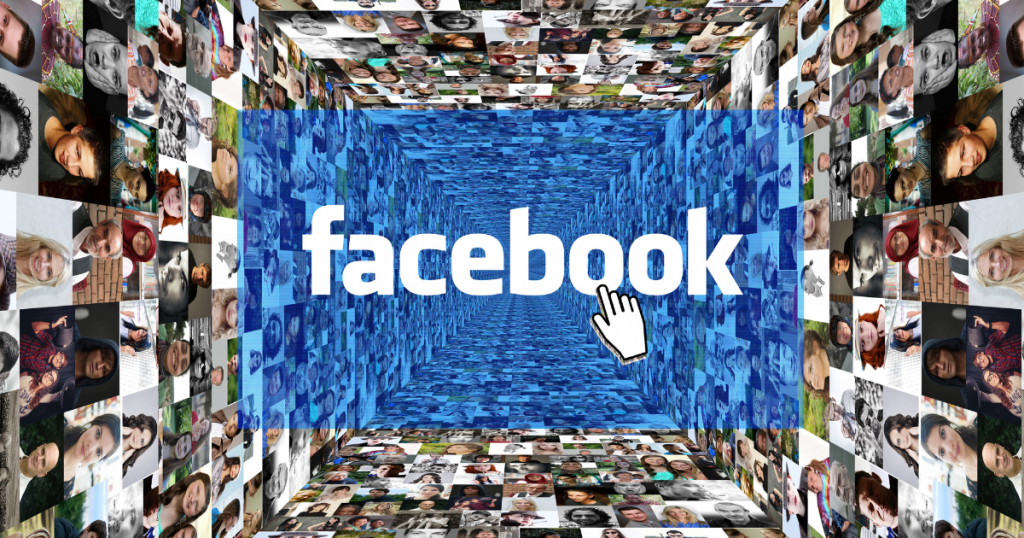 Are you tired of trying to come up with new content for your Facebook page? Do you want to save time and effort while still maintaining a strong social presence? Look no further, because we did all of the work for you.
We will provide you with a lifetime of professionally crafted and ready-to-post Facebook content.
With just a few clicks, you can have high-quality posts that are sure to engage your followers and keep your page looking active and up-to-date.
Our team of experts creates posts that are both informative and entertaining, covering a variety of topics that are relevant to your target audience.
With Lifetime Done For You Facebook Posts, you'll never have to worry about coming up with new ideas or spending hours creating posts again. Instead, you can focus on growing your business and engaging with your followers while we handle the rest.
We understand the importance of maintaining a strong social presence, and that's why we're dedicated to providing you with the best possible service.
So why wait? Sign up for Lifetime Done For You Facebook Posts today and start benefiting from a lifetime of effortless, professional Facebook posts.
Your followers will thank you, and your business will grow like never before!
Benefits of posting on Facebook.

✅ Increased online visibility and brand awareness
✅ The ability to connect with existing and potential customers
✅ The ability to showcase services and products
✅ The opportunity to engage with customers and build a loyal following
✅ Increased credibility through social proof by likes, shares, and positive comments from customers
✅ The opportunity to differentiate from competitors through unique content and promotions
✅ The ability to announce events and special offers, such as discounts, promotions, and new services

✅ Time-saving: Creating and scheduling social media content can be time-consuming. With a premade list, the salon can quickly and easily schedule a year's worth of posts without spending time brainstorming and writing content.
✅ Consistency: Consistently posting on social media is important for building a strong online presence. With a premade list, the salon can ensure that it is posting regularly and consistently, even if it is short-staffed or busy.
✅ Professionalism: A well-thought-out and professional social media strategy can increase the salon's credibility and appeal to potential customers. A premade list of posts can help ensure that the salon's content is high-quality and professional.
✅ Convenience: With a premade list, the salon can simply follow the schedule and make any necessary adjustments, rather than creating a new post from scratch every time.
✅ Variety: A premade list of posts can include a mix of different types of content, such as promotions, educational content, customer testimonials, and more. This can help keep the salon's page interesting and engaging for followers.
✅ Overall, purchasing a premade list of Facebook posts can help a nail salon save time, maintain consistency, and improve its social media presence, all while providing a convenient and professional solution.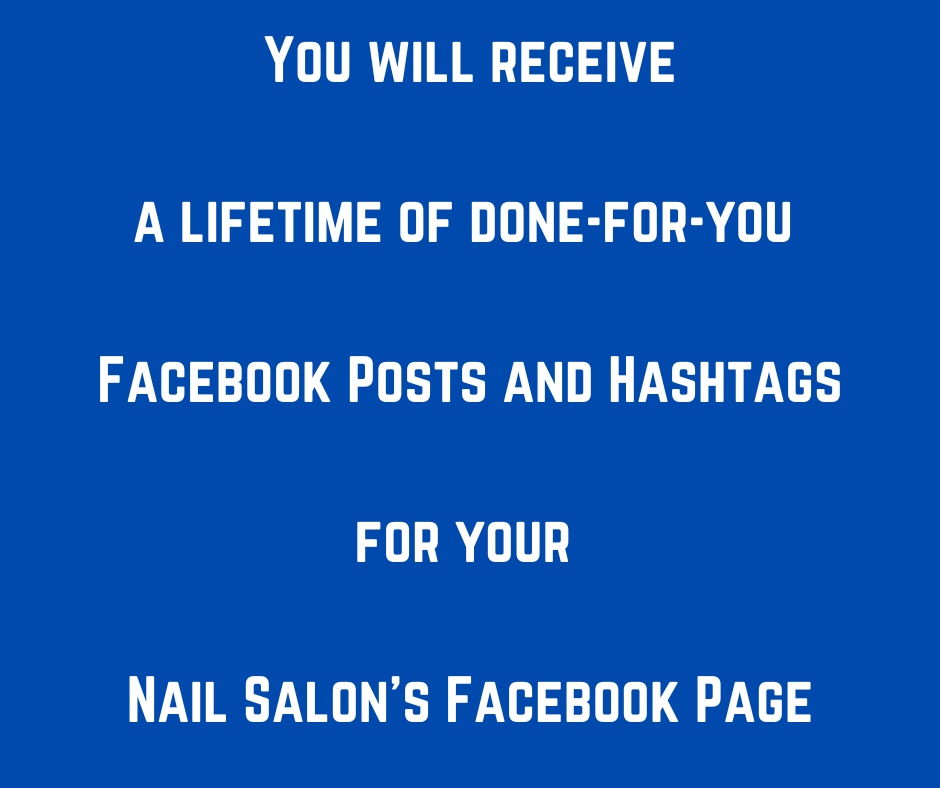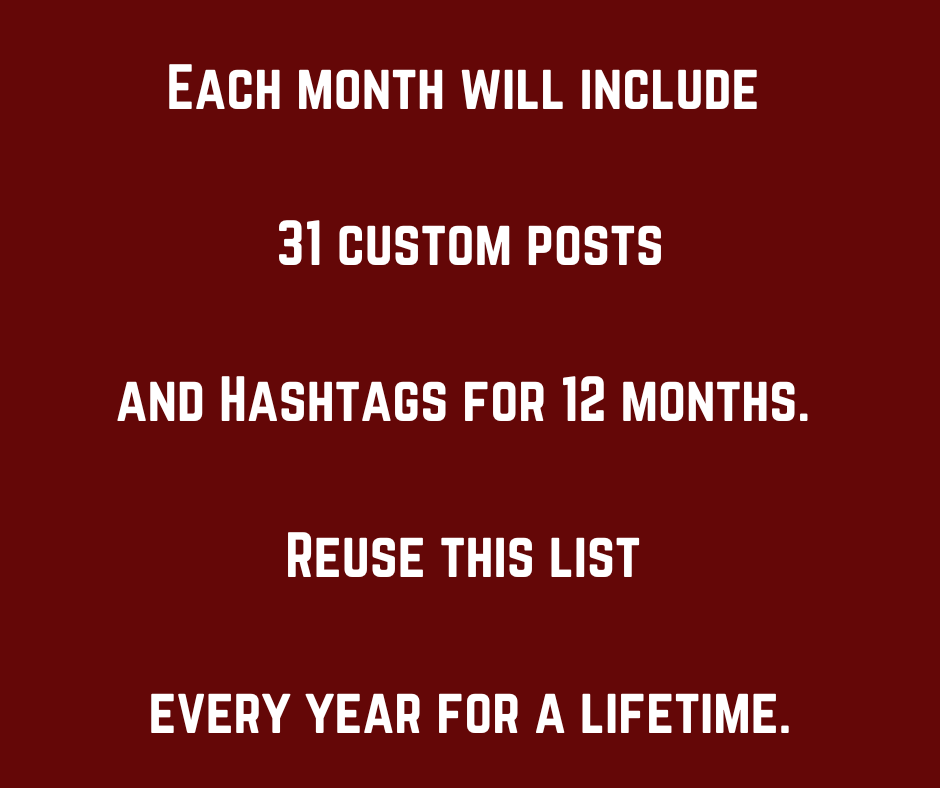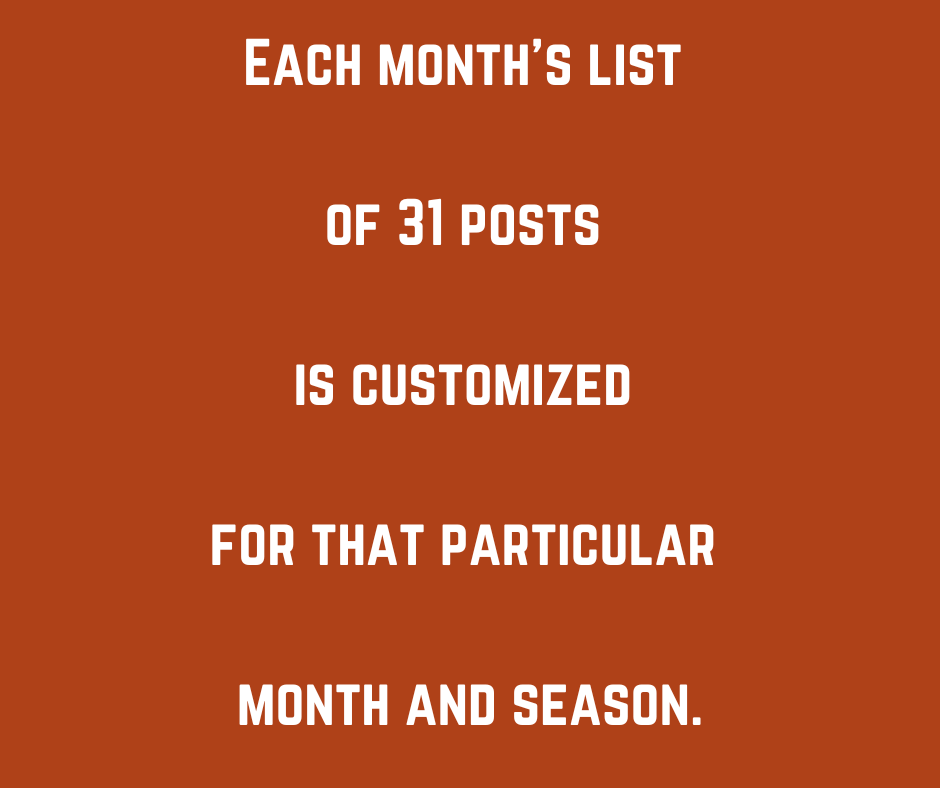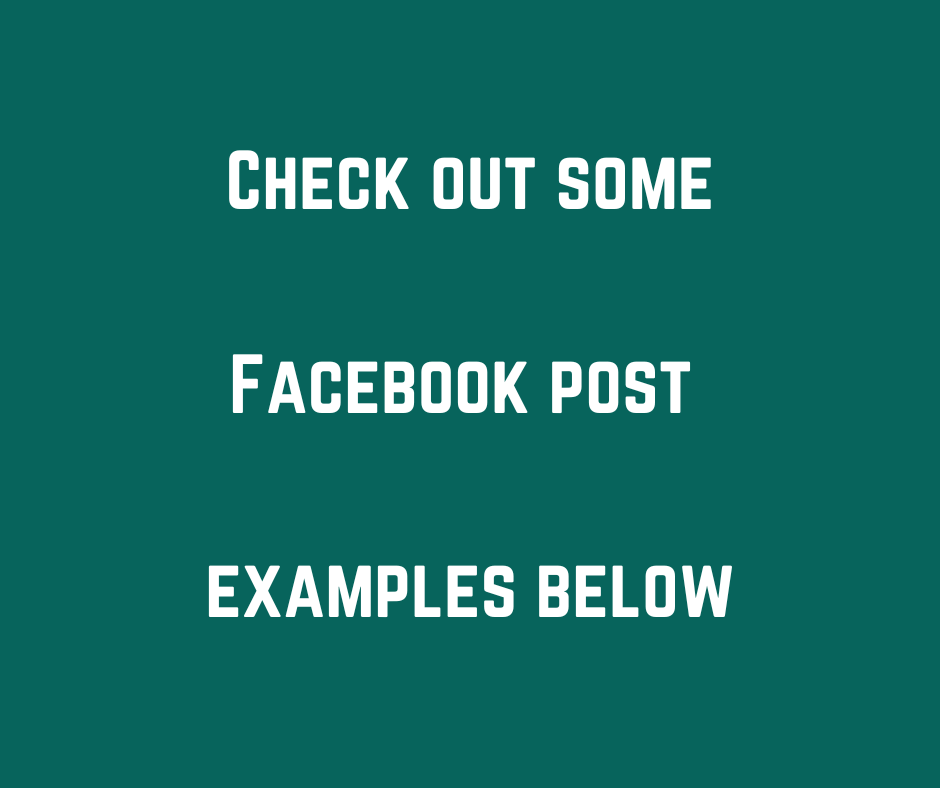 You will receive a lifetime of done-for-you Facebook Posts and Hashtags for your Nail Salon's Facebook Page.

Each month will include 31 custom posts and Hashtags for 12 months. Reuse this list every year for a lifetime.
Each month's list of 31 posts is customized for that particular month and season.
A Lifetime of Done For You

Nail Salon Facebook Posts

$450.00
Below are some Facebook post examples for inspiration.
Note: these post images are not included in the list. We offer image posts as a separate service.
Questions please call Bob at 704.799.9888